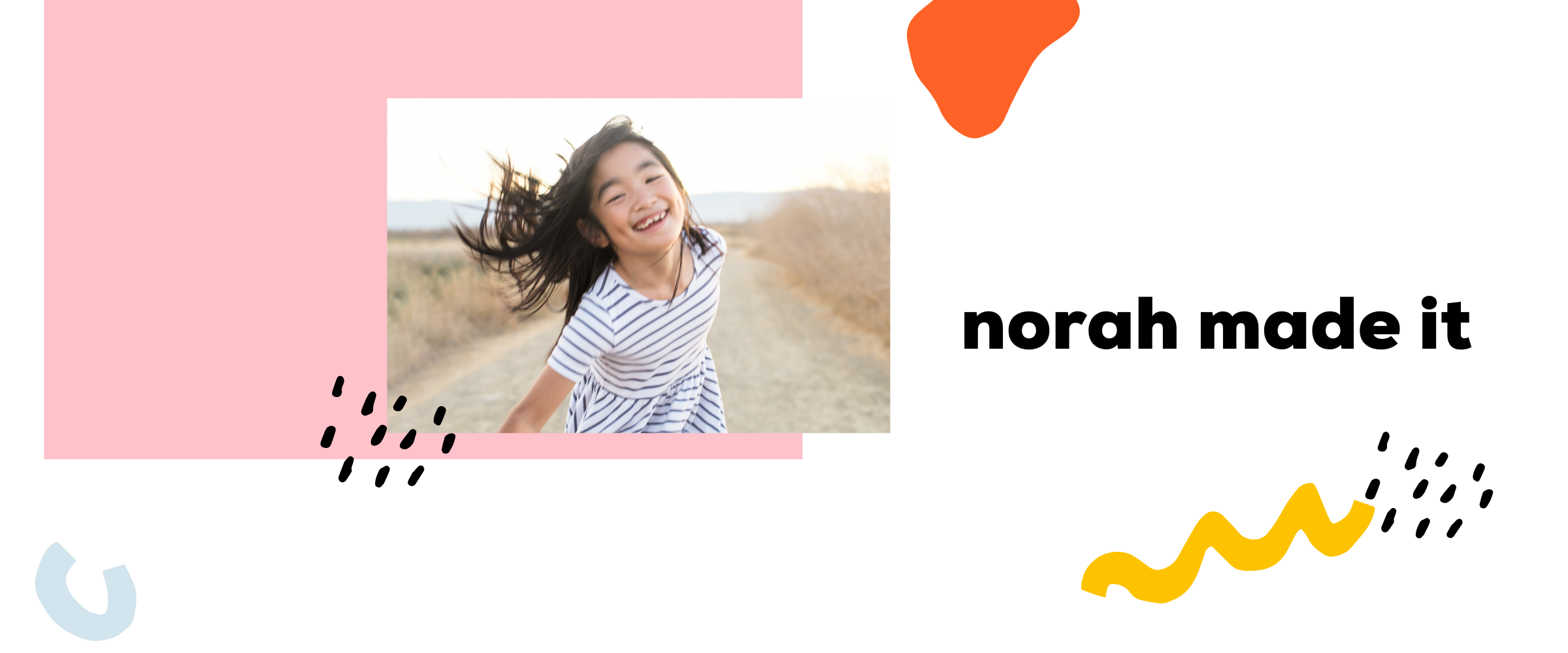 Norah Made It is a line of products created by 11 year old Norah, daughter of Love Through Letterpress founder, Alison Tsang. Norah loves doing all types of art - from drawing, sculpting, and painting to even making cardboard miniatures!
During the pandemic, she wanted to encourage others to create, so she began posting on an Instagram account, which led her to create some fun letterpress card creations that she sold at one of her mom's craft markets in the Bay Area. The cards did so well that she decided to sell at a children's business market a few months later and made a whole mini card and sticker collection for it! Norah wants to continue helping others with her creations - to inspire them to #drawcreateplayEVERYDAY and to fight trafficking with the proceeds from the sale of her wares. She hopes you enjoy her humor and the characters she creates, and that you try to make something of your own too!
Alison enjoys weekends with her little family at the farmers market, the occasional cup of strong coffee and trying out new recipes in her kitchen. The tactile art of letterpress, wordsmithing, and modern art tickle her fancy.